Who We Are
Asia Pacific Soft Limited ("APSoft") is a leading IT software and services company in the industry, delivers strategic advice and solutions, including the design, development, deployment and operations of end-to-end IT solutions to meet customers' business needs.
History
With over 20 years experience and knowledge solving the complexities of clients' business operations, APSoft has established a proven track record in providing enterprise customers with the most practical and cost-effective Human Resources Management ("HRM") and payroll application solution, AlphaHRMS.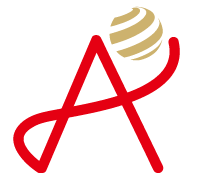 Through the success of the flagship AlphaHRMS product suite, APSoft has established a broad range of clientele of over 10,000 enterprise customers in Hong Kong across diversified industries and businesses including Banking and Finance.
APSoft is the most preferred partner of choice for many enterprise-class customers sourcing for HRM solutions specialized for their business operations.
2022 - ConSimple was made
2021 - AlphaEC was made
2021 - APsee apps was made
2017 - As the designated HR application provider of the 7 MPF trustee's client's in Hong Kong
2017 - ec-Work apps was made
2015 - e-Roster was made
2014 - AlphaLink was made
2013 - Employee Self service Portal was made
2012 - AlphaHRMS.NET was made
2003 - APSoft goes into business
---
Clients
Banking & Finance
Bank of Communications Hong Kong Branch 交通銀行股份有限公司香港分行
Bank Consortium Trust Co. Ltd. 銀聯信託有限公司
Bestserve Financial Ltd. 卓譽金融服務有限公司
BOCI-Prudential Trust Ltd. 中銀國際英國保誠信託有限公司
China Life Trustees Ltd. 中國人壽信託有限公司
DBS Bank (Hong Kong) Ltd. 星展銀行有限公司
Manulife International Ltd. 宏利人壽保險(國際)有限公司
Principal Insurance Co. (Hong Kong) Ltd. 美國信安保險有限公司
Sun Life Hong Kong 香港永明金融有限公司
Consumer & Retails
L'Oréal Group 萊雅集團
Mighty Ocean Co Ltd. "The Body Shop"
Fast Retailing Co. Ltd. "UNIQLO"
Education
EF Education Ltd. EF香港
Singapore International School 新加坡國際學校
Food & Beverage
Birdland (Hong Kong) Ltd. 香港肯德基
General Mills Hong Kong Ltd. "Haagen-Dazs"
Hospitality
Evangel Hospital 播道醫院
Precious Blood Hospital (Caritas) 寶血醫院(明愛)
Tung Wah Group of Hospitals 東華三院
NGO
Occupational Safety and Health Council 職業安全健康局
Others
Hitachi Chemical Electronic Materials (Hong Kong) Ltd. 日立化成電子材料(香港)有限公司
Promise (H.K.) Co., Ltd. 邦民日本財務
Royal Hong Kong Yacht Club香港遊艇會
Shangri-La International Hotel Management Ltd. 香格里拉酒店